Henry Ford, 82, Festus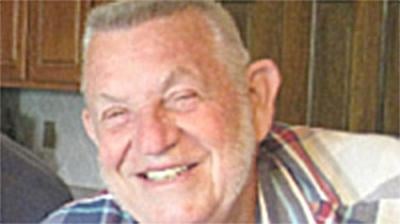 Henry Ford, 82, of Festus died Nov. 22, 2019, at Baisch Nursing Center in De Soto. Mr. Ford was a member of the International Association of Machinists and Aerospace Workers Local 837, American Legion Post 283, VFW Post 2593, the Missouri Fiddlers Association and the First Baptist Church of Fremont. He enjoyed watching Cardinals baseball, playing pitch and the guitar, square dancing, clog dancing, hunting, fishing and gardening. He held the one-game scoring record at Fremont High School. Born May 20, 1937, in Fremont, he was the son of the late Ruby (Burke) and Floyd Ford.
He is survived by his wife: Verna Mae (Pyatt) Ford; two sons: Gary (Beth) Ford of Festus and Terry (Connie) Ford of Hillsboro; a sister: Wanda Bayles of Poplar Bluff; four grandchildren: Paula (Mark) Oglesby, Alecia (Greg) Howard, Katie Lynn (Jonthan) Steward and Terry Ford Jr.; and three great-grandchildren.
He was preceded in death by a brother: Melvin Ford; and a sister: Thelma Williams.
Visitation will be from 5-8 p.m. Monday, Nov. 25, at Mahn Funeral Home, 515 Collins Drive, in Festus. Visitation will resume at 10 a.m. Wednesday, Nov. 27, at First Baptist Church, 307 Third. St., in Fremont, followed immediately by funeral services. Burial will be at Gresham Cemetery in Ellsinore. Arrangements are under the direction of Mahn Funeral Home.